This registration page is dedicated to participants who wish to attend the Dakar GSEF2023 Forum.
Complete the pre-registration and you will receive more details about your participation.
We look forward to having you join us and share this beautiful event together!
For the speakers, the members of the GSEF and the people in charge of the organization of the event (scientific committee, …), the registrations will be opened next week, you will receive an email with a link to register and the conditions of participation which concern you.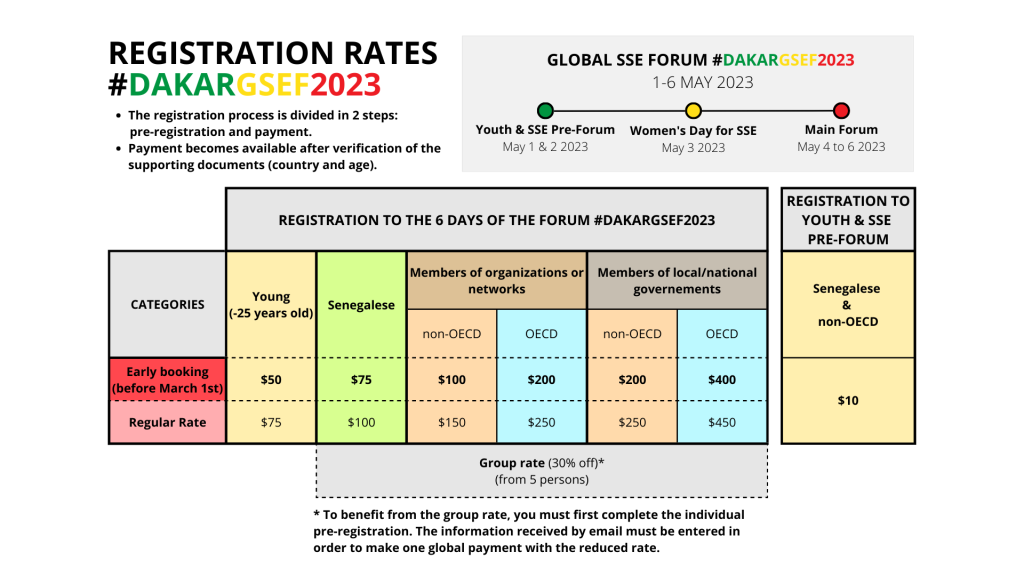 To benefit from a group rate, individual pre-registration is required.
You will be asked to indicate the e-mail of each pre-registered person in order to pay the total amount at once with the 30% discount applied.
General conditions of participation
(does not apply to GSEF stakeholders and members)